TV

Shows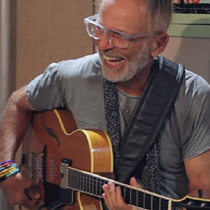 Thom Rotella

| season 3 episode 6
In session with Ken Wild & Jimmy Branly.
First call studio guitarist and LA based recording artist.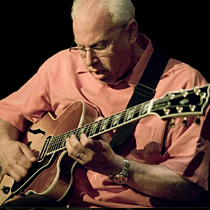 Mitch Holder

| season 3 episode 5
In session with Eddie Arkin & Abe Laboriel Snr.
A first call session guitarist in Los Angeles for many years.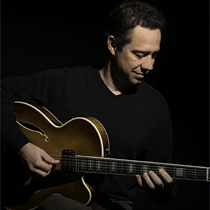 Larry Koonse

| season 3 episode 4
In session with Darek Oles
One of LA's finest jazz and session guitarists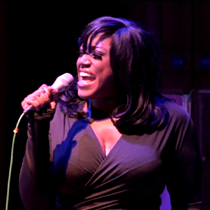 Mica Paris

| season 3 episode 3
In session with Chris Standring
One of the UK's finest singers, Mica Paris has had blockbuster hits including "My One Temptation", and is now a British TV celebrity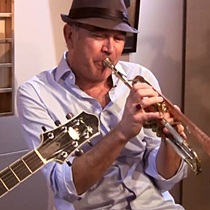 Rick Braun

| season 3 episode 2
Live in session with Chris Standring
One of contemporary jazz' most dynamic and successful artists, trumpeter Rick Braun continues to sell out venues worldwide.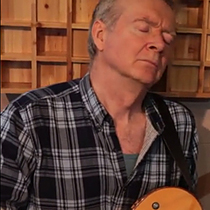 Peter White

| season 3 episode 1
Live in session with Chris Standring & Roberto Vally
Over the years, Peter White has maintained a reputation as one of the most versatile and prolific acoustic guitarists on the contemporary jazz landscape.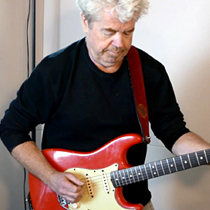 Mike Miller

| season 2 episode 5
Live in session with Mike Shapiro & Jerry Watts
Mike has played with Chick Corea, Bette Midler, Yellowjackets, Gino Vannelli, Vital Information, Karizma (Jazz band), Chad Wackerman, Vinnie Colaiuta, Quincy Jones, Brand X, and Burton Cummings. He also performed in film scores for Mark Mothersbaugh and in the Frank Zappa alumni band Banned From Utopia.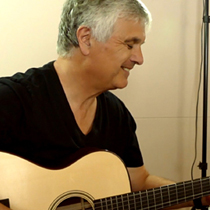 Laurence Juber

| season 2 episode 4
Live in session playing solo
In 1978 Laurence joined the Paul McCartney group Wings as lead guitarist, where he spent the next two years. During this time Juber won a Grammy award for Best Rock Instrumental for the tune "Rockestra" off the album Back to the Egg. He later moved to Los Angeles and became a first call studio guitarist.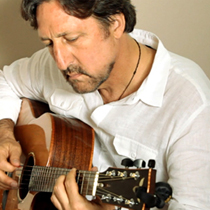 Richard Smith

| season 2 episode 3
Live in session with Stig Mathiesen
Richard Smith's thirteen solo recordings have established him as a veteran of the contemporary music world. A professor of studio guitar at USC, Richard is a fiery and inspired jazz fusion guitarist.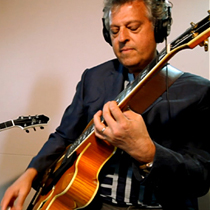 Paul Brown

| season 2 episode 2
Live in session with Chris Standring
Paul Brown's talents as producer/engineer have earned him two Grammy Awards and an impressive string of more than 40 number one hits on Radio & Records' smooth jazz chart. In an illustrious career spanning over two decades, Brown has worked on projects for such influential artists as George Benson, Al Jarreau, Kirk Whalum, Patti Austin, Norman Brown, Luther Vandross, Larry Carlton, Euge Groove, Boney James, Rick Braun, and Peter White, among many others.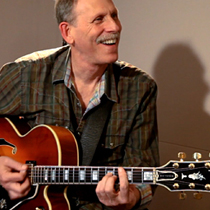 Bruce Forman

| season 2 episode 1
Live in session with Marvin Smitty Smith & Alex Frank
Bruce has been featured as leader as well as sideman at many of the most prestigious festivals and concert venues throughout the world. His numerous recording and performing credits include the likes of Bobby Hutcherson, Ray Brown, Freddie Hubbard, Joe Henderson, Barney Kessel, Roger Kellaway, Richie Cole, and countless others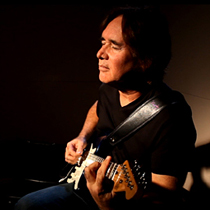 Carl verheyen

| season 1 episode 8
Live in session playing solo
A critically acclaimed musician, vocalist, songwriter, arranger, producer and educator with fourteen CDs and two live DVDs released worldwide, Carl is presently the guitarist in the band Supertramp.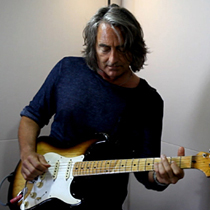 Allen Hinds

| season 1 episode 7
Live in session with Chris Wabich & Peter Hastings
Utilizing influences ranging from Wayne Shorter to the Beatles, Duane Allman to Alan Holdsworth, Allen Hind's style is exciting and eclectic. He has performed and/or recorded with jazz and R&B luminaries including Randy Crawford, Gino Vannelli, Patti Austin, Roberta Flack, BeBe and CeCe Winan, The Crusaders, Bobby Caldwell, James Ingram, Marilyn Scott, Eric Marienthal, Boney James, and many others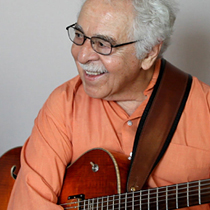 John Pisano

| season 1 episode 6
Live in session with John Chiodini & Chris Conner
John Pisano settled in Los Angeles and became a well-respected studio musician who, among other assignments, recorded duets with Billy Bean, played in the Joe Pass quartet (recording the legendary For Django album), worked with Peggy Lee (1960-1969), and was a member of Herb Alpert's Tijuana Brass (1965-1969).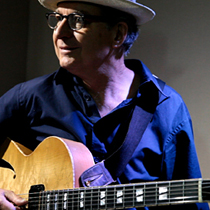 Pat Kelley

| season 1 episode 5
Live in session with John Leftwich & Jamey Tate
Pat Kelley has recorded eight CD's as a leader, toured in more than thirty countries as a performer, worked as a Los Angeles studio guitarist on hundreds of sessions for records, television, commercials, and motion pictures, and composed more than one hundred songs that have been commercially recorded.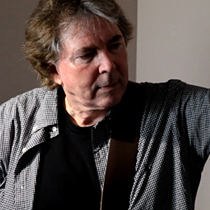 Grant Geissman

| season 1 episode 4
Live in session with Ray Brinker & Kevin Axt
Geissman co-writes the underscore (with Dennis C. Brown) for the hit CBS-TV sitcom Two and a Half Men, and he also co-wrote the theme ("Men, men, men, men, manly men!"), for which he was nominated for an Emmy Award in 2004. As a studio guitarist he has recorded with such artists as Quincy Jones, Burt Bacharach and Elvis Costello, Chuck Mangione (playing the now-legendary guitar solo on Chuck's 1978 hit "Feels So Good").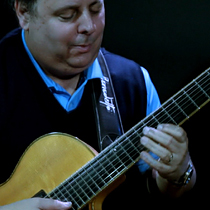 Howard Paul

| season 1 episode 3
Live in session with David Karasony & John Leftwich
Howard Paul leads a busy life as President of Benedetto Guitars and as a professional guitarist. In Savannah he oversees the factory, and performs at regional jazz clubs and festivals. He's a recurring member of The Tony Monaco Trio, The Lenore Raphael Trio, and The Savannah Jazz Orchestra. He also performed extensively in a duo with pianist Bob James, and for more than twenty years with bassist Ben Tucker.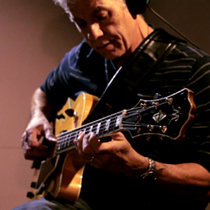 Frank Potenza

| season 1 episode 2
Live in session with Jason Harnell & Joe Bagg
Frank Potenza is a protege of the late, great Joe Pass and an active composer and performer with eight solo albums to his credit. In addition to his extensive freelance recording experience he has performed in concert with Dizzy Gillespie, George Van Eps, Joe Pass, Bud Shank, Mose Allison, James Moody, Harry "Sweets" Edison, Brother Jack McDuff, and many others.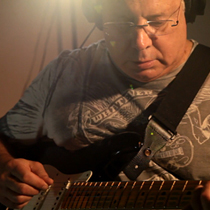 Jeff Richman

| season 1 episode 1
Live in session with Steve Hass & Dean Taba
Jeff is a graduate of the Berklee College of Music in Boston. As a student, he studied privately with Pat Metheny, Mick Goodrick and William Levitt and was influenced by talented classmates Mike Stern, Bill Frissel, Al DiMeola and Vinnie Colaiuta to name a few.